How Long Does a Porch Take to Build?
Are you dreaming of a cozy porch where you can enjoy warm summer evenings or crisp fall afternoons? Perhaps you're wondering how long it would take to turn this dream into reality. The answer isn't as straightforward as you might think. It depends on various factors, including the design, permitting process, and construction details. In this comprehensive guide, Deckscapes of Virginia is here to walk you through each stage of the porch-building process, providing you with a clear timeline and what to expect along the way.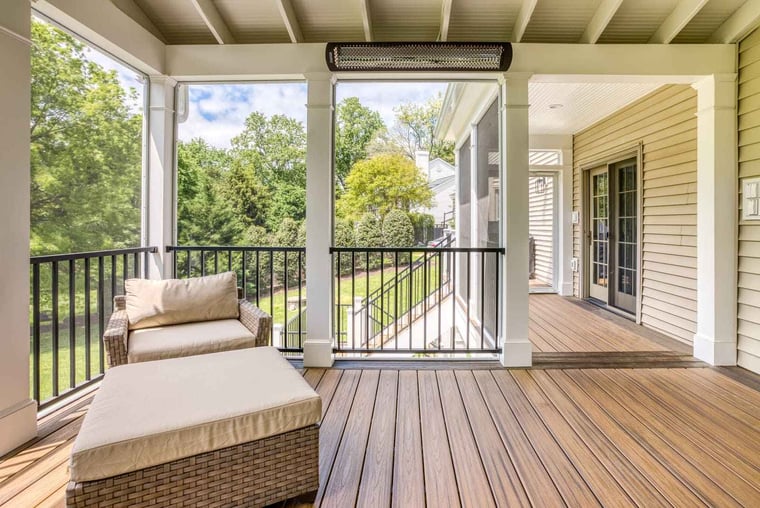 Porch Building Process and Timeline
How long does it take to build a porch? Porch construction timelines in Northern Virginia range from as little as three weeks for a simple porch to several months for a more complex project with custom features. It's important to have a realistic timeline based on your scope of work and your contractor's insight into your project and to expect some delays due to factors like weather, permit approval, and material delivery times.
Wondering how to make your porch last longer? Head here for more information.
Design Phase
The first step in building a porch is the design phase. This is where you decide on the size, style, and features of your porch. The design phase can take anywhere from a few days to a few weeks, depending on the complexity of the design and how quickly you make your decisions and selections. During this phase, it's important to consider how you plan to use your porch to match features that will enhance your outdoor living experience.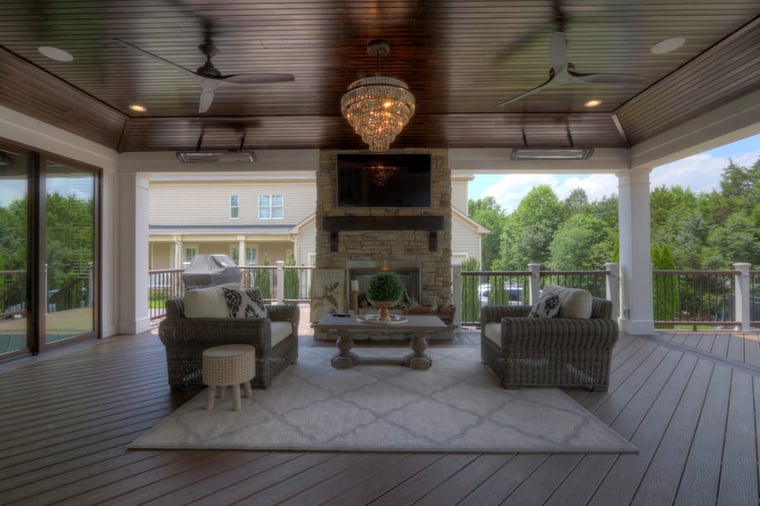 Permitting
Once the design is finalized, the next step is to obtain the necessary building permits. The time it takes to get a building permit can vary widely depending on local regulations. In some areas, it can take a couple of weeks, while in others, it may take a month or longer. It's important to factor in this time when planning your porch construction project.
Demolition
If there is an existing structure where the porch will be built, it will need to be demolished. The demolition timeline depends on the size and complexity of the existing structure. A simple deck might take a day or two to demolish, while a larger or more complex structure could take a week or more.
Construction
The construction phase is when your porch starts to take shape. A simple 14'x16' porch could take as little as three weeks to complete. However, more complicated projects with additional elements like fireplaces, underdeck drainage systems, and stairs could take 2-3 weeks longer.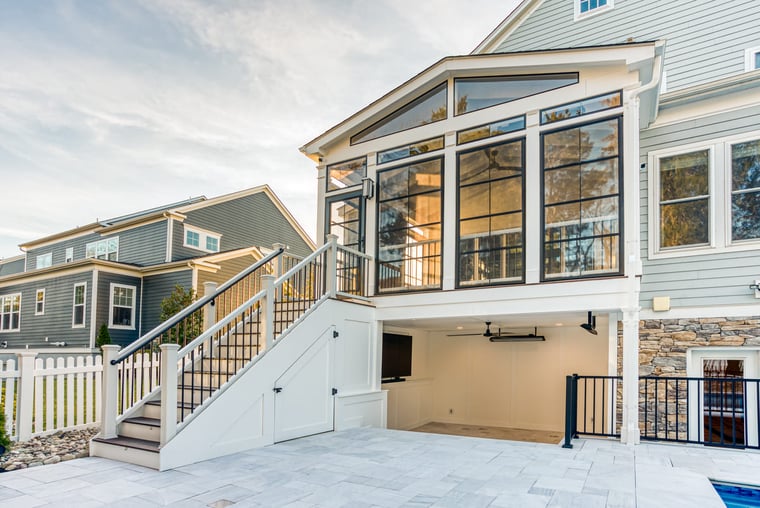 Trim and Finishing Touches
The final phase of porch construction is the trim and finishing touches. This includes things like painting, staining, and installing light fixtures. This phase can take anywhere from a few days to a week, depending on the level of detail and the number of finishing touches.
Customizations and Special Order Materials
Customizing your porch to fit your specific needs and preferences can significantly enhance your outdoor living experience. However, it's important to note that these customizations and special orders can also extend the timeline of your porch construction project. For example, porch conversion windows are a popular choice for many homeowners. They allow for increased flexibility in how you use your porch, providing protection from the elements when needed, while still offering the option to open them up for an open-air experience. These windows are custom made to fit the exact openings of your constructed porch, ensuring a perfect fit and a seamless integration into your design. However, because these windows are custom made, they can add a significant amount of time to your project. The manufacturing process for these windows can take up to 5 weeks or more. This is in addition to the time it takes for the windows to be delivered and installed.

Other special order materials and custom features that can extend your project timeline could include custom railings, unique lighting fixtures, or specialized flooring materials. Each of these elements requires additional time for ordering, delivery, and installation.
We understand that the time it takes to build your new porch is especially important if you're aiming to have your project completed by a certain date or season. It's always a good idea to start planning and ordering these materials well in advance to avoid any potential delays.
Wondering what your outdoor remodeling project might cost? Use our handy cost calculator for personalized planning.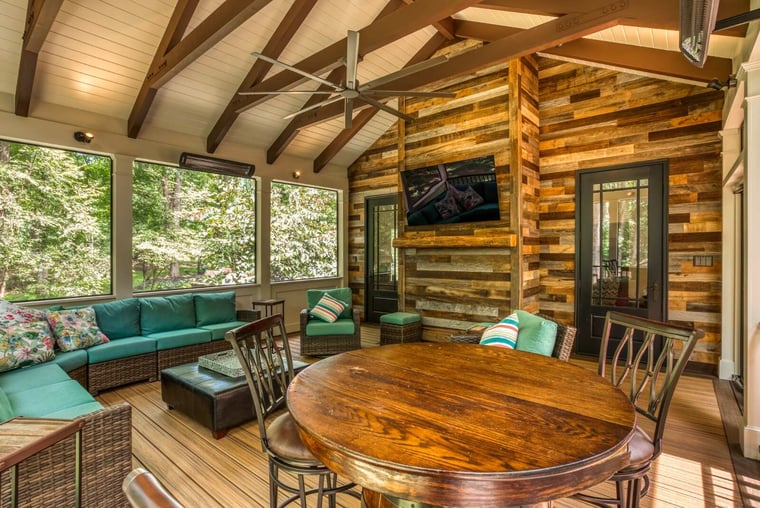 Deckscapes Builds Your Perfect Porch
At Deckscapes of Virginia, we understand the importance of customization in creating a porch that fits your lifestyle and aesthetic preferences. We're committed to working closely with you to incorporate these custom features into your design, while also keeping your project on schedule and on budget. We'll provide you with a detailed timeline and keep you informed every step of the way, ensuring a smooth and successful porch construction process. Ready to start building your dream porch in Fairfax, Prince William, or Loudoun County? Contact us today to schedule a consultation.