Retaining Walls
Retaining walls create functional levels on your property for planting, seating and creating visual interest. Deckscapes is an experienced retaining wall builder, and we work with a range of materials: natural stone, builder stone, culture or veneer stone. Our custom-built segmental retaining walls are reinforced, so they stand the test of time and offer benefits including optimum strength and durability.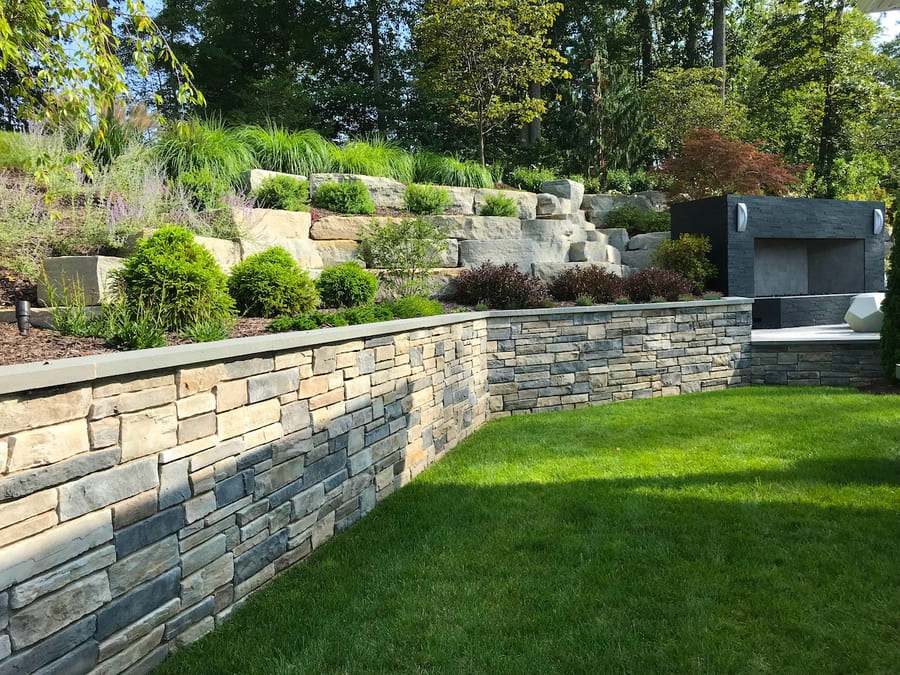 Benefits of Segmental Retaining Walls
There are a number of ways to approach a landscape wall, but at Deckscapes we focus on building retaining walls with durable, beautiful materials that will withstand the environment while offering you the best possible value. After all, the retaining wall is just one aspect of your overall landscape design, and we always come into a project considering how this piece fits into the big picture. Segmental retaining walls offer a range of benefits, including:
Maximum strength and durability
Hand-crafted appeal, so no two walls are alike
Tieback, reinforced and gravity wall systems you can trust
Retaining walls that require minimal excavation, which saves labor and causes less disruption to your landscape
Customize a Retaining Wall for Your Virginia Property
Call us for a consultation. We'll share ideas with you and listen to how you want to spend your time outdoors. Building a retaining wall can be turn-key when you work with a full-service outdoor living provider. Call us at 703.365.0747, or fill out this simple contact form and we'll get in touch with you.